Here is a scarf I created specifically for my mother in law. She loves purple (even those this is more like Lilac) but anyways I edged it with glass beads to give it a nice sparkle in the sun. I thought this would be nice and light for the summer and yet stylish enough to be worn during the summer months. I used a size 10 thread and a size 6 Tulip hook which is 1.4mm. To do the beadwork along the edges I used a size 20 thread in a corresponding color and a brighter purple glass bead size approx. 10.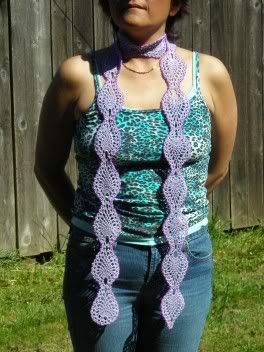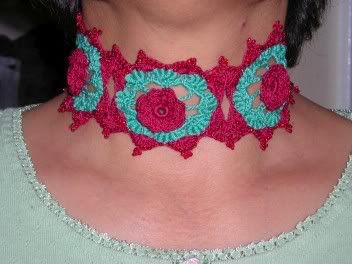 This is a choker I tested for Kathy over at Simply Crochet. She makes the most amazing creations and have allowed me the pleasure of testing for her. This is also edged with beads.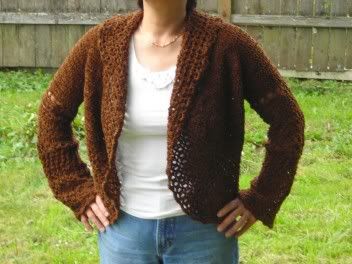 This is a cardigan I saw in Total Crochet fashions by Gayle Bunn that I picked up at Wal-Mart. I used a cotten chenille and a G hook. I really like how it drapes and it is quite comfortably light during the summer.