This is my day to show off some things I have either finished or received. This first picture is of the Emerald Song Doily from Kathy's (Katchkan over at Crochetville) Birthday Doily series. This pattern as all of Kathys patterns is easy to follow and a blast to do. Her creativity constantly amazes me and I am so priviliaged to be allowed to test for her.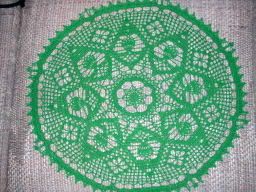 Well Income tax refunds have hit my house and so was able to splurge a little of the things I normally wouldn't be able to buy. These being some of them, They are 6 hooks I ordered from Turn of the Century and they are so awesome. I have only been able to play with them a little bit but they are so easy to use and feel so good in the hand. I ordered F, G, H, I, J and a #13 in Walnut. The 13 is larger than an N but smaller than a Q.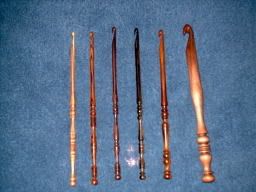 Here is another beauty I purchased from BrianC over at Crochetville. It is a #10 thread hook in a maple wood. It feels wonderful in my hand and can't wait to put this puppy to work.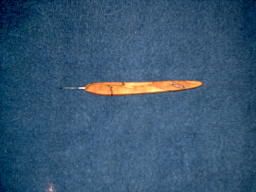 Now these beauties were courtesty of my loving husband Dennis for Valentines. He had them delivered to my work and so I was able to enjoy them all day there and then bring them home to enjoy in the evening. He is the best, I gotta say even when I think we're not gonna do much he always surprises me in this wonderful way.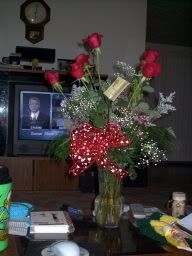 Oops another picture of the Emerald Song Doily, hmmm think I like how this turned out. Oh well anyways it is a pattern that I enjoyed so what the heck an additional picture is good too.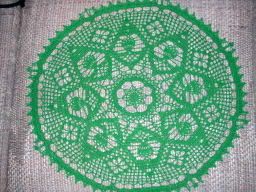 Well hope you all have had a great February thus far, hard to believe we are over half way thru the month. I am looking forward to Spring though so all in all life is good.