Well I haven't been around lately due to testing this shawl for Katchkan (Kathy) over at Crochetville. I have been busily trying to get this done in the time frame that Kathy gave and finally got it completed tonight. I have been working on this since 3/7/06 and got distracted here and there and so this took longer than usual to finish. I used a size 6 steel hook and size 10 thread in a lilac. Brittany is doing a good job of holding it out although her arms were getting tired she said.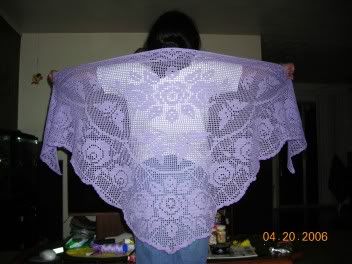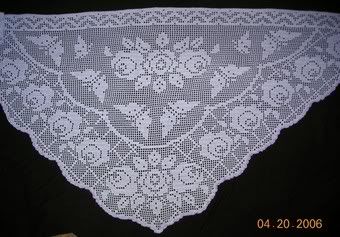 Here is a flat version it doesn't fit into the picture frame but extends out quite a bit. I just love the way it looks. Oh also it is beaded along the edges and a picot stitch across the top.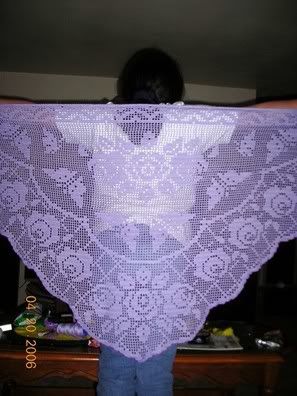 Aclose up of the shawl. Brittany is about 4 foot nine like me so you can see how this will have a nice drape when she puts her arms down.