This is another tested pattern that I did for Kathy (Katchkan) It is called Harvest Dance and was an interesting pattern to work. Everytime I test a pattern for Kathy I learn a new stitch and or aspect of crocheting that I wasn't aware of. This was done with a size 20 thread and a 10 hook. I did have a few problems adjusting to the thinner thread but overall it all turned out well.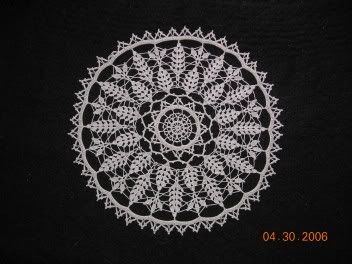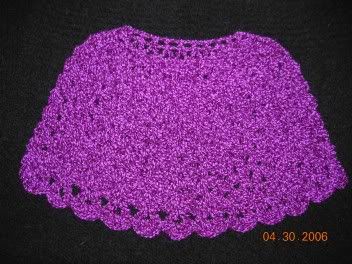 This is one of the two ponchos I made yesterday for a co-workers daughters. This one is done with Ping Pong yarn and a K hook. You really can't make out the detail but it should keep the chill off but still be cool enough on a warm day.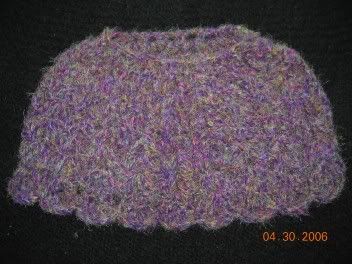 This is the second poncho made with Bernats Frenzy yarn and an I hook. This is for the younger daughter so hope it fits them both. Anyways it used up some of the yarn that I had bought from the dollar tree and so that was a good thing. Well that is about it for it hope to start a new project soon.