Okey here is the other doily that I just finished last night. The pattern is called Ruby Dreams and should be a bright garnet color which looks fabulous by the way, but I didn't have any in my stash so I made do. The thread should also have been a size 30 but I didn't have any of that either so I used a size 20 and a size 10 hook which made the doily fairly large. The color is between a salmon color or peach depending on what you want to call it. I think it turned out pretty good but my blocking is kind of oblong as the finished size measures 24" x 22".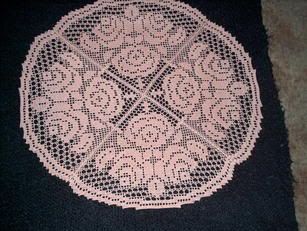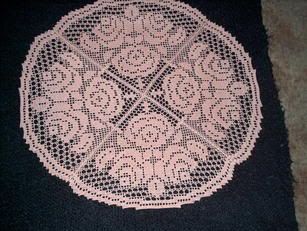 I had to place this on the floor to get a good picture. Hope you all like it.
Thats about all that has been going on around here.