Crocheted and knitted items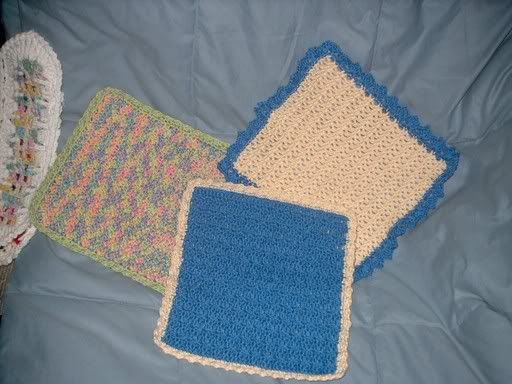 Here are some dish clothes I made for the dishcloth swap at crochetville.
Potholder I made just because.
More Dishclothes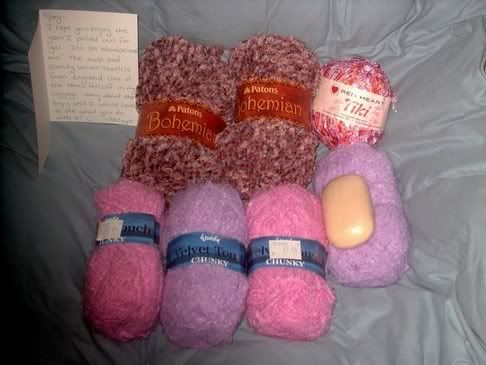 This is the yarn swap I received from AshEqypt at Crochetville. The yarn is just so soft it is unbelieveable. The pink and purple is from England and called Wendy. Ashleigh also sent me Patons Bohemia, thinking this will make a very nice scarf, but still thinking about it. And Last but not least a Bar of soap from England that made the yarns smell oh so good.
Here is my daughter posing with the knitted poncho 3 in 1 that I knitted for Debi at Crochetville. It turned out fine, just think if I try this again I will use 2 yarns held together throughout. It turned out really lacy but my daughter would more than likely snag it on something.